4 July 2017
 - On the Solstice of 21 June, around 200 people and animals around the world got together in spirit for a distant healing event focused on the highest good of all, for of life on our planet.

The treatment process was facilitated by Edna Spennato, tuning in from the highlands of Bahia, Brazil, with the help of four surrogates, in South Africa, the USA and Argentina, anchoring the healing energy on behalf of the morphic field of the planet.
Our next group distant healing event will be on the Total Solar Eclipse - 21 August 2017. You are invited to join us for this event. All are welcome to participate. More info to be posted at this site soon.
4 July 2017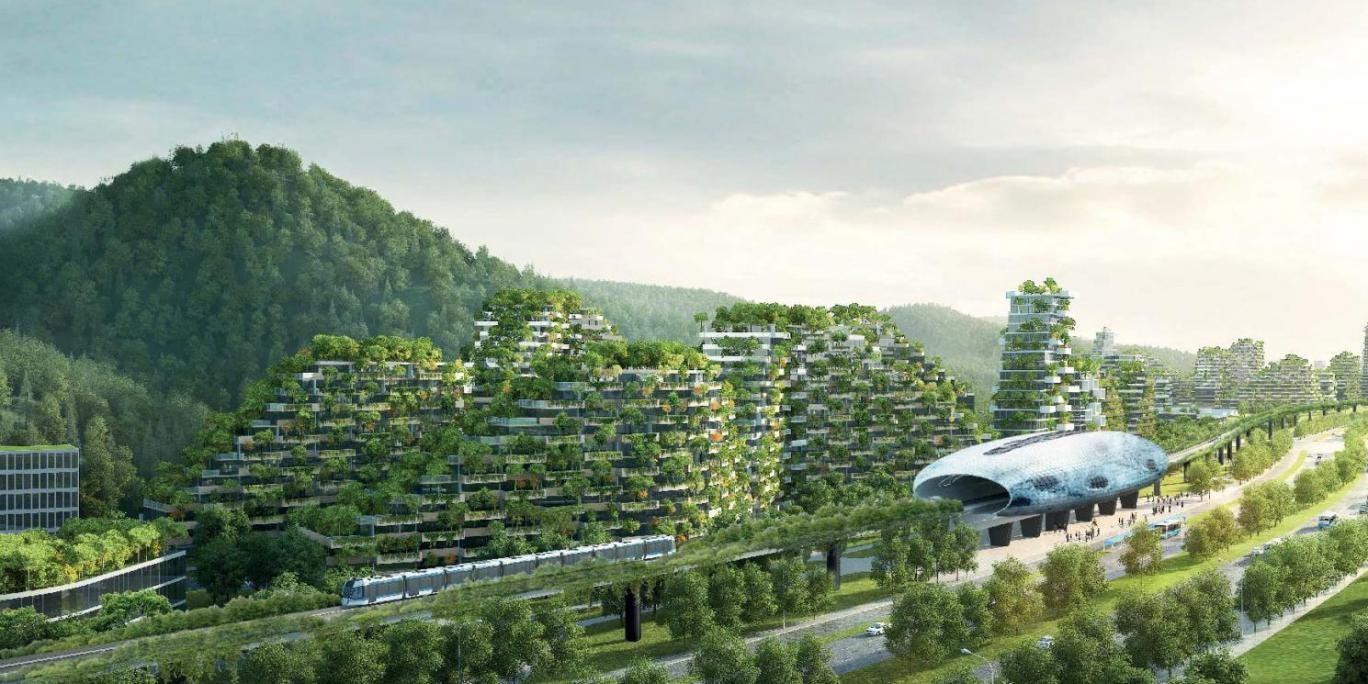 - Trees and plants take in carbon dioxide from the air and convert it to oxygen — a process known as photosynthesis. China is using trees as air filters in the world's first "forest city" located in the southern city of Liuzhou. The country has started construction on this endeavor — which is expected to combat air pollution, improve local biodiversity, reduce sound pollution and reduce air temperature — and it is slated to be completed by 2020. 
Liuzhou Forest City, situated in southern China's Guangxi Province, will be 175 hectares and situated along the Liujiang River. It will consist an array of buildings from offices and schools to apartments and hotels, and will run on renewable energy sources like geothermal and solar energy.
The city will be home to 30,000 residents, who will be able to access the main Liuzhou city through a fast rail line. Liuzhou Municipality Urban Planning has commissioned Milan-based Stefano Boeri Architetti for construction, development and design. 
What will ultimately make it a "forest city" are the one million plants and 40,000 trees that will be planted within the area. It's expected to soak up 10,000 tons of carbon dioxide and 57 tons of fine dust pollutants a year. And it's anticipated to produce roughly 900 tons of oxygen annually.
4 July 2017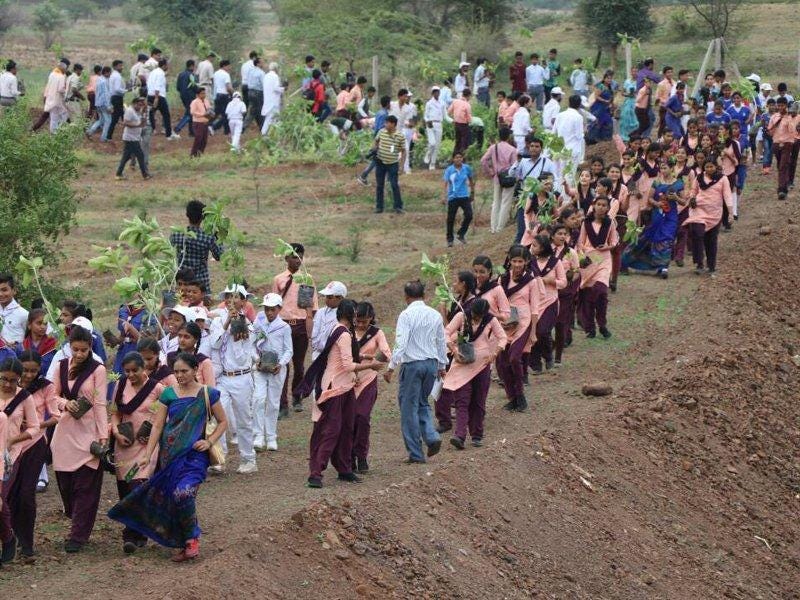 - Volunteers in India planted more than 66 million trees in just 12 hours in a record-breaking environmental drive.
About 1.5 million people were involved in the huge plantation campaign, in which saplings were placed along the Narmada river in the state of Madhya Pradesh throughout Sunday.
India committed under the Paris Agreement to increasing its forests by five million hectares before 2030 to combat climate change.
Last year volunteers in Uttar Pradesh state set a world record by planting more than 50 million trees in one day.