23 October 2017
 - Cannabis has a significant positive impact on some of America's deadliest bad habits. Legal cannabis access is associated with numerous favorable public health outcomes. Here are just a few of them:
Changes in the legal status of cannabis is associated with significant reductions in opioid-related mortality.
Cannabis medicalization is associated with a reduction in opioid-related hospitalizations.
Patients in states where marijuana is legal use far fewer prescription drugs than do those in jurisdictions where cannabis remains prohibited.
Market research indicates that many adults are choosing legal pot over booze.
The opening of medical cannabis dispensaries is correlated with an immediate decrease in narcotic-related admissions to drug treatment facilities.
Changes in marijuana's legal status is associated with an annual reduction in obesity-related medical costs.
23 October 2017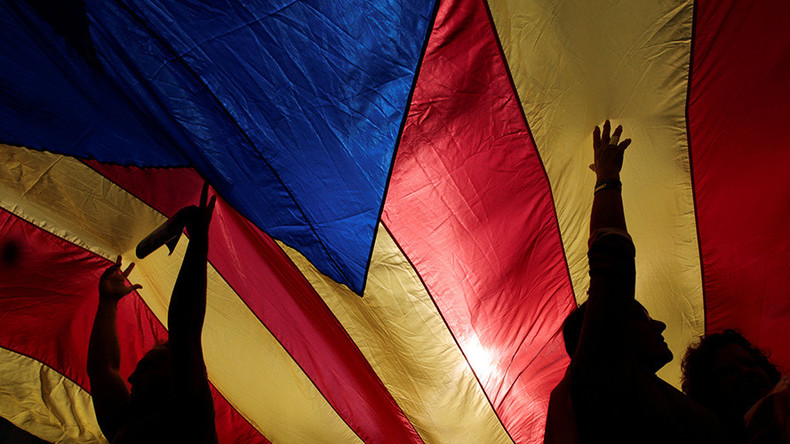 - Catalan authorities will not follow orders from Madrid, but will only listen to the will of the Catalan people, Catalonia's Foreign Affairs spokesman told BBC Radio.
All institutions, including police, need to follow instructions from the democratically-elected Catalan government, the region's foreign affairs spokesman, Raul Romeva, told BBC radio.
According to the official, EU democracy cannot be trusted if it allows Madrid to impose direct rule on Catalonia.
"How can the European Union live with that situation if it appears?" he said. "How can they be credible if they allow this to happen? Because what I can tell you is that the people and the institutions in Catalonia would not let this… happen."
22 October 2017
 - Pesticides, once used, do not dissolve into thin air, but persist in the environment, contaminating soil, air and water.
This is the most recent red flag to emerge as a result of a new joint study by the University of Wageningen, the Joint Research Center of the European Commission and RIKILT laboratories. which shows that almost half of European soils are contaminated.
Results of the analysis of 300 soil samples in 10 different European countries reveal that 45% of agricultural land in Europe contains glyphosate and its metabolite AMPA. This is just the latest, and certainly not the last blow to the theories on the presumed, and never proven safety of agrochemicals in agriculture.
In recent weeks numerous discussions have taken place in Brussels on the issues related to glyphosate's licence renewal, for which a vote of the EU member states is scheduled in Strasbourg on 23-26 October. On October 19th the European Parliament's Environmental Committee backed a motion for the full phase out glyphosate by 2020 and to issue immediate restrictions on its use.