1 May 2017
 - "We will be known forever by the tracks we leave." ~ Dakota proverb
The Native Americans saw the European newcomers as being spiritually afflicted. There were probably many descriptions for this craze, but one that survived is Wendigo. Roughly translated, the word 'Wendigo' means 'the evil spirit that devours mankind'. Native Americans believe that when a person consumes the flesh of another human being, he or she is overcome by evil spirits and transformed into a Wendigo, a creature with glowing eyes, long yellowed fangs, long tongues and penetrating claws.
A human infected with the Wendigo devours the proverbial or actual flesh/life force of other people, places and things with an insatiable hunger. Cumulatively, a human race infected with the Wendigo poses a far greater problem…
"If we dig precious things from the land we will perish." ~ Hopi Prophecy
1 May 2017
 - New research claims that stress exerts a far heavier physical toll than previously understood.
"Stress," Redford says. "It is a neurotoxin like lead or mercury poisoning." He mentions the city of Flint in Michigan, where residents were exposed to lead in drinking water. "And that's literally what's going on" with children who are "coming from really stressful environments. We know what environmental toxins are. Well, this is an environmental toxin." The proliferation of so-called "toxic stress" among children, Redford says, "is a public health crisis".
"The message culturally is 'get over it'," Redford says. "If you have it rough, so did everyone else. There's nothing special about you. Buck up and get on with it. If you're struggling and you have problems with addiction, or you're having depression or anxiety, you must be weak. That's a very damaging message. The reason we called this film Resilience is to focus on what true resilience is. Which for most of us is something we need to develop."
30 April 2017
30 April 2017
 - Graham Hancock's insistence that a highly evolved human civilisation was wiped out by a global catastrophe, remembered now only in myths and Biblical accounts such as the story of Noah and The Flood, has been mocked and dismissed by mainstream experts since he first spoke out in the mid-Nineties.
His latest book, Magicians Of The Gods, presented findings from all over the world as he argued that a mini Ice Age had swept the planet around 13,000 years ago, following a comet strike that caused devastating earthquakes and tsunamis.
Some of his most convincing, if rather arcane, evidence was discovered at a dig in Turkey known as Gobekli Tepe — which literally means Potbelly Hill. At this site close to the Syrian border, said Hancock, was found the most ancient work of monumental architecture on Earth.
29 April 2017
 - For many people working in animal advocacy, the failure of science to produce better ethical results has been a bitter disappointment. For us (a scientist and an ethicist), an early feeling of optimism has given way to frustration, even alarm, about what is happening to animals globally. Animals are, by many measures, objectively worse off than ever before. Despite the extensive database on the cognitive and emotional capacities of cows and pigs, burgers and bacon continue to be popular foods. According to a recent report by the Worldwatch Institute, global meat production and consumption have increased steadily over the past four decades, rising by 20 percent in the last decade alone.
And although captivity is known to cause profound emotional trauma to large mammals such as orcas and elephants, entertainment venues continue to keep these animals on display. SeaWorld has agreed — under intense public pressure — to end captive breeding of orcas and stop using them to entertain the public, and yet the marine park still plans to hold orcas captive. (At the same time, China seems to be embracing orca shows.) And though the NIH took a laudable first step by ending its support of research on chimpanzees, overall, hundreds of millions of monkeys, cats, dogs, and other animals are used in research and testing worldwide. (It's impossible to know precisely how many, since only a handful of countries track these data and many creatures are excluded from the tallies.)
28 April 2017
 - Gentle sound stimulation — such as the rush of a waterfall — synchronized to the rhythm of brain waves significantly enhanced deep sleep in older adults and improved their ability to recall words, reports a new Northwestern Medicine study.
Deep sleep is critical for memory consolidation. But beginning in middle age, deep sleep decreases substantially, which scientists believe contributes to memory loss in aging.
The sound stimulation significantly enhanced deep sleep in participants and their scores on a memory test.
"This is an innovative, simple and safe non-medication approach that may help improve brain health," said senior author Dr. Phyllis Zee, professor of neurology at Northwestern University Feinberg School of Medicine and a Northwestern Medicine sleep specialist. "This is a potential tool for enhancing memory in older populations and attenuating normal age-related memory decline."
27 April 2017
 - Autism could now be added to the lengthy and perpetually-expanding list of afflictions and symptoms treatable with the one product of nature shamefully prohibited by the federal government — the "miracle" palliative, cannabis.
One in every 68 children in the United States is now affected by autism, and the number of kids coping with the developmental disorder has been increasing at an explosive rate in recent years. With onset most common during infancy and early childhood, autism can impact social and communication skills and may cause repetitive or compulsive behaviors, among other manifestations.
Now, fresh evidence again frowns upon U.S. federal prohibition of cannabis — listed as a Schedule I dangerous substance of no potential medical use, alongside heroin — which could be depriving ailing children the chance for treatment, and hope for a better-adjusted future.
27 April 2017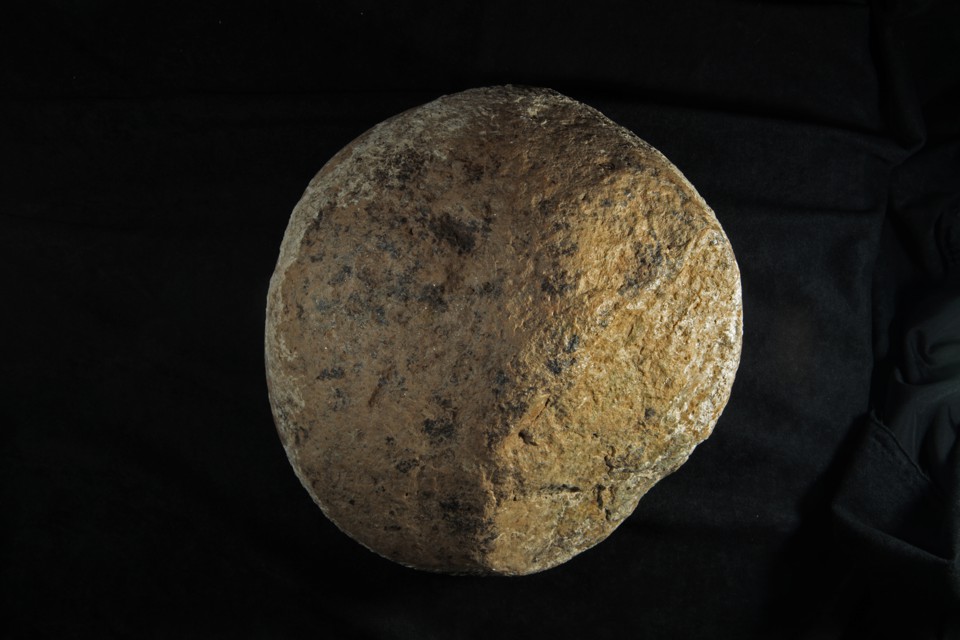 -Ancient mastodon remains found during the construction of a California freeway may prove that humans settled in North America more than 100,000 years earlier than first thought, according to a new study.
Researchers have been studying rock and bone fragments initially unearthed by heavy machinery at a San Diego construction site in 1992.
Now the team, led by archaeologist Steven Holen and paleontologist Thomas Deméré, believes it's "strong" proof of human existence in the New World much earlier than the generally-accepted migration period 15,000 years ago.
Known as the Cerutti Mastodon site, fossils of a large elephantine animal and stones were found preserved in around (1ft) 30cm of sand and silt in the early 1990s
26 April 2017
 - Researchers have called for radical new legislation protecting people's thoughts from being stolen and maybe even deleted.
Biomedical ethicists Marcello Ienca and Roberto Andorno believe that while rapid advances in neurotechnology have created opportunities in modern medicine, they also present new challenges for human privacy.
The proposal sets out four new human rights laws: the right to mental privacy, mental integrity, cognitive liberty and psychological continuity. It is hoped that, in the future, these laws could be used as safeguards preventing people's brains from being read or stimulated without their consent.