11 October 2017
 - Palm oil is now a ubiquitous international commodity. It's a key ingredient in a wide range of consumer products—foods, cosmetics, soaps, pharmaceuticals and biofuel. The demand for palm oil is strong. The World Bank has estimated that an additional 28 million metric tons of vegetable oils will have to be produced annually by 2020. Oil palm will be a major contributor to this tonnage. By 2050 palm oil demand is forecast to be 240 million metric tons per annum, nearly twice the tonnage in 2009.

Most global consumption of crude palm oil is from large-scale monoculture plantations that clear large areas of land and plant a single species as a crop. To meet the steep growth in global and domestic demand, the area of land in producer countries now dedicated to large-scale palm oil production has increased dramatically. This expansion has come by clearing extensive areas of native forest, displacing communities, contributing significant levels of green gas emissions, endangering many species and devastating levels of biodiversity.

When properly developed and managed, oil palm plantations can play an important role in improving livelihoods and eradicating poverty in rural areas. Yet, assumptions are often made, by consumers and regulators, that large-scale, monoculture, oil palm should be the focus.
10 October 2017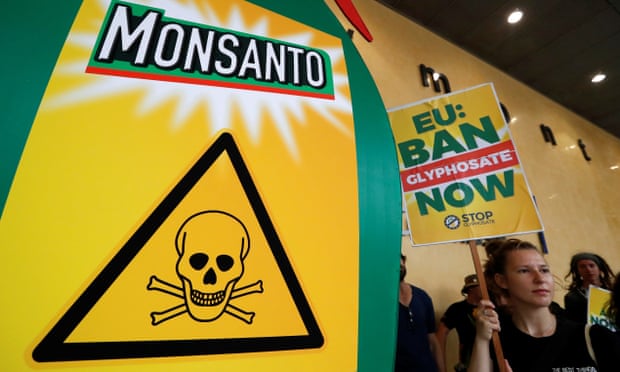 - Members in the European Parliament (MEPs) announced that Monsanto officials would no longer be able to meet MEPs or attend committee meetings, essentially banning them from parliament.

The blow came after the biotech giant refused to attend a hearing over allegations that Monsanto inappropriately influenced studies into the safety of glyphosate.

A ruling over whether or not to relicense glyphosate in the EU is expected by the end of 2017, which means the ban could not have come at a more inopportune time for Monsanto.
10 October 2017
 - Tomorrow the planet Jupiter will enter the sign of Scorpio where it will remain for about a year.

It's time to CREATE (Jupiter the expansive inspirational broad-strokes dreamer, underlying all of creation) with

PASSION (Scorpio the sign of Passion and Lifeforce energy that drives the engine of true aliveness on earth).

This is DEEP MAGIC and the ability to MANIFEST whatever one desires, using aligned willpower that is in right accord with the Laws of Nature ..

This is Abundant and Auspicious use of POWER to help uplift humanity in opening its mind to new visions of potential. New paradigms that are based on revelation of secrets long veiled from our knowing.

This is the time to go inward and outward at the same time accessing your DREAM of living more fully and expressing more passionately in your life than you ever have before!