20 September 2017
- What will you be doing during the Equinox? We need your help to reach a critical mass of beings holding a space of love and peace for the planet on Friday, 22 September!

Embrace your power as a planetary healer, and send that energy out into the world on this auspicious day, while simultaneously receiving healing energy yourself.

What is known as the "Maharishi Effect" has been proven many times: When a group of people focus together with a unified intention of love and peace, crime rates drop dramatically and the vibration of the environment is significantly raised. By joining forces with kindred spirits around the globe who are focused on the highest good of all, you can make a big difference.

You're invited to join us for the Equinox group distant healing event on Friday, 22 September, starting at 5 pm GMT, and continuing for around four hours.
Each participant will receive distant healing work as an individual and as part of the group, and will play a part in holding the energy for the morphic field and the planetary side of the healing.
30 September 2017
 - Become an annual member of Earth Heal, and be included in all four group distant healing events coming up over the next year on the Solstices and Equinoxes, starting with the Solstice event on 21 December 2017.
EH members can register as individuals or choose group memberships that include family members, pets, friends, etc.
Members receive the benefits of regular distant healing work on their own energy fields, while contributing to the healing work being done for the collective morphic field of the planet.
Detailed reports of what comes up in each event, for the individuals who are part of the treatment, as well as on a planetary level, are sent to EH members after each event.
19 September 2017
 - All things are new. The old systems and paradigms are crumbling before our eyes and minds. Outdated mechanisms of knowledge and understanding have shifted and are passing. For those who are open and ready, it's an amazing time for letting go.
It can be conceived as timeline or dimensional shifts and bleed-throughs if you like. For those experiencing and tracking these changes you will understand, others may sense something fundamentally different but are having a more difficult time just yet, but all will continue to progress. For those wanting to move with this energetic shift it will come, and more understanding as well as awareness will seep in. It can be subtle, or sometimes one psychic or transdimensional experience can trigger a big leap forward.
While we have so much in common we are all on unique paths. There's no "one way" but there are commonalities that we all experience.
19 September 2017
 - Green Tea is not expensive, and it is a great beverage to partake in. In fact, it's "the healthiest beverages on the planet." Green Tea itself comes from an evergreen shrub, Camellia sinensis, originally cultivated in China and now more widespread throughout the Far East and the Middle East.
The primary clinical application (medicinally) for Green Tea is as an adjunct in the prevention of both heart disease and cancer. All the body's systems, such as the digestive tract, bloodstream, and breasts (regarding estrogen-related cancers for women) have been demonstrated to be protected with Green Tea, that contains anticancer properties in abundance.
It has thermogenic and fat-oxidizing properties that can be useful for patients who are obese. It also reduces glucose and several other plasma constituents that are indicative of Type 2 Diabetes. Polyphenols are the chemicals that are responsible for the chemoprotective (protect from chemicals and poisons) and antioxidative effects of Green Tea.
18 September 2017
 - 9/17 ~ Venus (love, finances & relationships) ~trine~ Uranus (freedom & liberation): This energy is likely to bring a little excitement into your life, one way or another. This is a good time to do something different, try something new & consciously put your Self in situations where you have to improvise & think on your feet...
 - 9/19 ~ Mercury (lower mind) ~oppose~ Neptune (Higher mind): This energy requires us to balance the Higher and lower mind. Some sensitive souls will feel bombarded by energies from all sides and it may feel like information-overload and very stressful. The best use of this transit is meditation - not making important decisions or commitments for a week or so...
9/22  ~ Mercury (ideas, thoughts & concepts) ~trine~ Pluto (rebirth & transformation):This activation makes any deep delving within easier and more fruitful. It encourages you to ask the deeper questions, clarify your deeper feelings and trust your intuitive gut feelings that are telling you something has to die so some other aspect of your consciousness can live. You will want to explore your inner Self, sort through recently gathered information and try to understand better what your natural process really is...
18 September 2017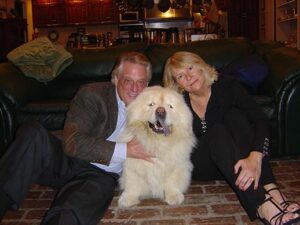 - Our great nation and essentially the whole world lost one of humanity's true heroes, Mark Phillips, September 6, 2017.
Mark Phillips was an extraordinary man of integrity who refused to tolerate criminal activity he witnessed while a US Government Intelligence insider.  He devoted the last 25 years of his life to blowing the whistle on perpetraitors, including Bill and Hillary Clinton, for pedophilia, human trafficking, cocaine and heroin black ops and more.   When the 1947 National Security Act was invoked on Mark's and my testimony for US Congress in 1995, he safely navigated us along the fine legal line we walked as whistleblowers right up until September 6.
There are no words big enough to express the monumental loss of my best friend and soul mate. We lived every moment as though it were our last, played harder than we worked, enjoyed silence between us as much as laughter, cherished our differences as much as our shared views, and embraced true nature with passion.  We shared a vast life's purpose together, speaking out globally to those with eyes to see, ears to hear, and soul to know truth.  We opened eyes to the reality of mind control, PTSD, and healing from both.
How fortunate for me that the keys Mark handed me to my own mind empowered me to heal from within rather than rely on outside influence.
17 September 2017
 - The octopus is a creature magnificently dissimilar to us — it can change shape and color, tastes with its skin, has its mouth in its armpit, and is capable of squeezing its entire body through a hole the size of an apple. And since we humans experience reality in profoundly different ways from one another, based on our individual consciousnesses, then the octopus must be inhabiting an altogether different version of what we call reality.
The constellation of complexities comprising this difference, Montgomery reveals over the course of this miraculously insightful and enchanting book, expands our understanding of consciousness and sheds light on the very notion of what we call a "soul."
She writes: More than half a billion years ago, the lineage that would lead to octopuses and the one leading to humans separated. Was it possible, I wondered, to reach another mind on the other side of that divide? Octopuses represent the great mystery of the Other.
Among the pitfalls of the human condition is our tendency to see otherness as a source of dread rather than an invitation to friendly curiosity.
17 September 2017
 - Shopping local will help you live longer—and better.
In times like these (Donald Trump, the climate crisis, environmental degradation, police brutality, etc.), it's natural to feel a need to do something. But what? It's easy to donate online to any one of hundreds of organizations. Heck, even making an Amazon purchase online or an in-store Whole Foods purchase is accompanied by an opportunity to donate to an organization that needs your spare change. But where does that money go? And really, do you know what effect it is having?
While it's nice and convenient to text-to-donate or round up for charity, there is a more direct, and more effective way to take action to make the world a better place, and it starts in your own backyard. It's keeping your money where your home is by shopping local. 
The impact of this simple action is so profound you might add years to your life, and to your neighbor's. Here's what happens when you buy local.
16 September 2017
 - The humanitarian crisis in Myanmar is harrowing, with more than 150,000 Muslims having to flee the country in the recent months.
The stories of persecution and ethnic cleansing are very troubling, although sporadic conflicts between Buddhists and Muslims in Myanmar have existed for many decades. While the mainstream media is focusing exclusively on the religious context of this story, they are completely missing – or deliberately avoiding – the potential roles of oil/gas pipelines, geopolitical US-China tug of war, and Saudi Arabia's subversive influence in that region.
Let's start with the obvious – the Western media is not going to shed crocodile tears for some people in a far away place such as Myanmar, unless there is some hidden agenda related to billions of dollars and the Deep State.
16 September 2017