28 July 2017
An underwater photographer has captured a rare and enthralling set of images of a pod of sleeping whales. More pics and info at this link. 
28 July 2017
 - Over the past couple of years, we have seen more and more videos showing the miraculous ability of cannabis to stop seizures in their tracks. From oil extracts to nasal sprays, the proof is now undeniable that cannabis is medicinal and offers a real solution for those suffering from debilitating seizures.

And it's not just for humans. Man's best friend can have seizures, too, and they can also be stopped with cannabis extracts. A recent video uploaded to Facebook shows CBD oil stop a dog's seizure in under a minute. Kevin Spitler of the Toledo Hemp Center in Toledo, Ohio posted the video, which has more than 440,000 views at the time of this writing.

As the video begins, the dog is in the midst of what appears to be a seizure, head shaking uncontrollably. The owner shows the bottle of CBD oil to the camera just before administering to his dog. "I just gave him two shots of it, in his mouth," says the owner.

The dog is licking his chops, and in about 30 seconds the effects are clear. His head stops shaking and he appears content. "Yeah, you're good now, ain't ya?" says the owner happily. And now it's time for a treat, which the dog can enjoy thanks to cannabis.
27 July 2017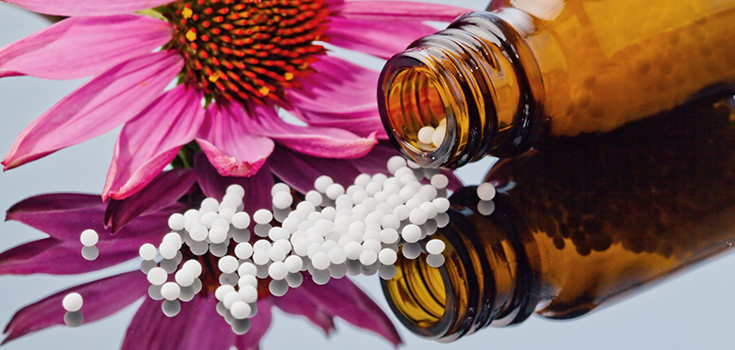 - The U.K.'s National Health Service (NHS) has announced that it will ban homeopathy and herbal medicine in order to save £250 million ($325 million) a year, calling the healing methods a "misuse of scarce funds." They are among dozens of medicines which officials said should not be funded by the health service. [1]

NHS has spent hundreds of thousands of pounds on homeopathic treatment, which it now says "is a placebo" and a waste of money that could be spent on "treatments that work."

Health officials said the products on the list were "relatively ineffective, unnecessary, inappropriate, or unsafe for prescription on the NHS."

Moving forward, patients will be told to pay for their own treatment for dozens of common ailments, ranging from indigestion to athlete's foot. No more homeopathic products like cough and cold treatments, eye drops, or laxatives will be covered by the service.

Additionally, the Department of Health is mulling cutting back spending on gluten-free products.