17 February 2017
 - About 1 in 8 women in the United States will develop invasive breast cancer at some point in her lifetime. With these horrible statistics, the need for early breast cancer detection and treatment is more important than ever – making thermography, also known as digital infrared thermal imaging, such a valuable (safe) tool for early detection of health issues.

Thermography uses an infrared scanning device designed to assess the body's surface temperature, which is converted to a digitized image that can show heat patterns. A certified physician then analyzes the amount of heat and the symmetry of the heat patterns in order to assess underlying physical condition – including the presence of inflammation or infection.

While a healthy body presents a thermally symmetrical image, an image with anomalies can indicate disease. For example, tumors produce angiogenesis – the creation of new blood vessels to nourish the tumor. These cause increased blood flow to the area, creating more heat, which thermal imaging registers as a "hot spot." Proponents say that thermography can detect early signs of breast cancer – up to 10 years before standard medical testing procedures. In truth, a well-trained specialist can detect irregular patterns in the breast – even before the formation of a lump.
16 February 2017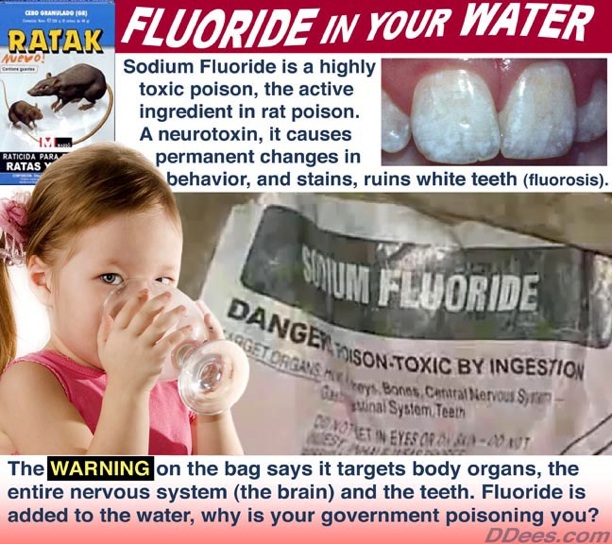 - Ostensibly, the purpose of adding the fluoride to public drinking water supplies is to improve dental health in the community, yet even the U.S. Government had to modify this claim by lowering the national fluoride levels in 2015, citing increases in dental fluorosis.

In 2012, a major Harvard study found that public water fluoridation poses a risk to the developing intelligence of children, essentially lowering the IQ of those in communities with public water fluoridation. This study invigorated the public debate on this issue, yet, fluoridation continues, despite the known risks, and all the while, scientific evidence continues mounts in the case against fluoride.

A new study published in December of 2016 by the International Society of fluoride Research in New Zealand, entitled, Developmental neurotoxicity of fluoride: a quantitative risk analysis 379 towards establishing a safe daily dose of fluoride for children, concludes that lowered IQ is indeed a risk for children whom consume uncontrollable dosages of fluoride in public water supplies.