29 January 2017
 - Soros is the funding behind the world-wide Women's March on January 21, 2017 and the current effort going on in the U.S. Congress to impeach President Trump. Most Americans, especially all those women donning their pink pu**y hats, do not know they are being PLAYED by the world's biggest d*ck, George Soros, evil economic terrorist of the world.

Soros has been behind destabilizing national currencies and markets in England, China, Thailand, Burma, Hungary, France, Russia, USSR, and many other countries. No country in the world is safe from Soros who is a wanted criminal in numerous countries and who continues to use his wealth in the most evil ways possible—the destruction of nations and its people.

Did you know that Soros gave $6 Billion to the Democratic National Committee and was the largest donor to the Clinton and Sanders campaigns? By supporting the DNC in such a massive financial way, he owns the DNC and through the DNC leaks, we now know that Hillary and the Democratic Party take their orders from Soros.
22 January 2017
 - A recent report by Oxfam International highlights the dramatic rise in income equality by noting that the combined wealth of the world's top 8 individual billionaires is more than the lower half of the world's population, some 3.6 billion people. The intention of the report was to bring awareness to the unfairness and injustice inherent in our global economic system.

"It calls for a fundamental change in the way we manage our economies so that they work for all people, and not just a fortunate few." [Oxfam]

Listed below are the 8 billionaires along with their estimated wealth, which combined equals $426.2 billion.
17 January 2017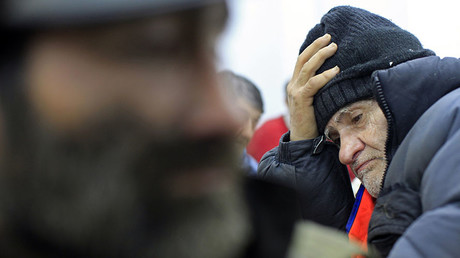 - A year ago, the richest 62 people owned as much as the poorest half of the world's population.
 
Now, the wealth of the 8 richest people on earth equals that of the poorest 3.6 billion, according to a report by Oxfam presented at the World Economic Forum in Davos. This vast wealth gap is a threat which may "pull our societies apart," the report warned.

The list of the eight wealthiest individuals in the world, all men, comes from Forbes magazine's billionaires list, and includes Microsoft founder Bill Gates, Facebook co-founder Mark Zuckerberg, and Amazon founder Jeff Bezos.