9 February 2017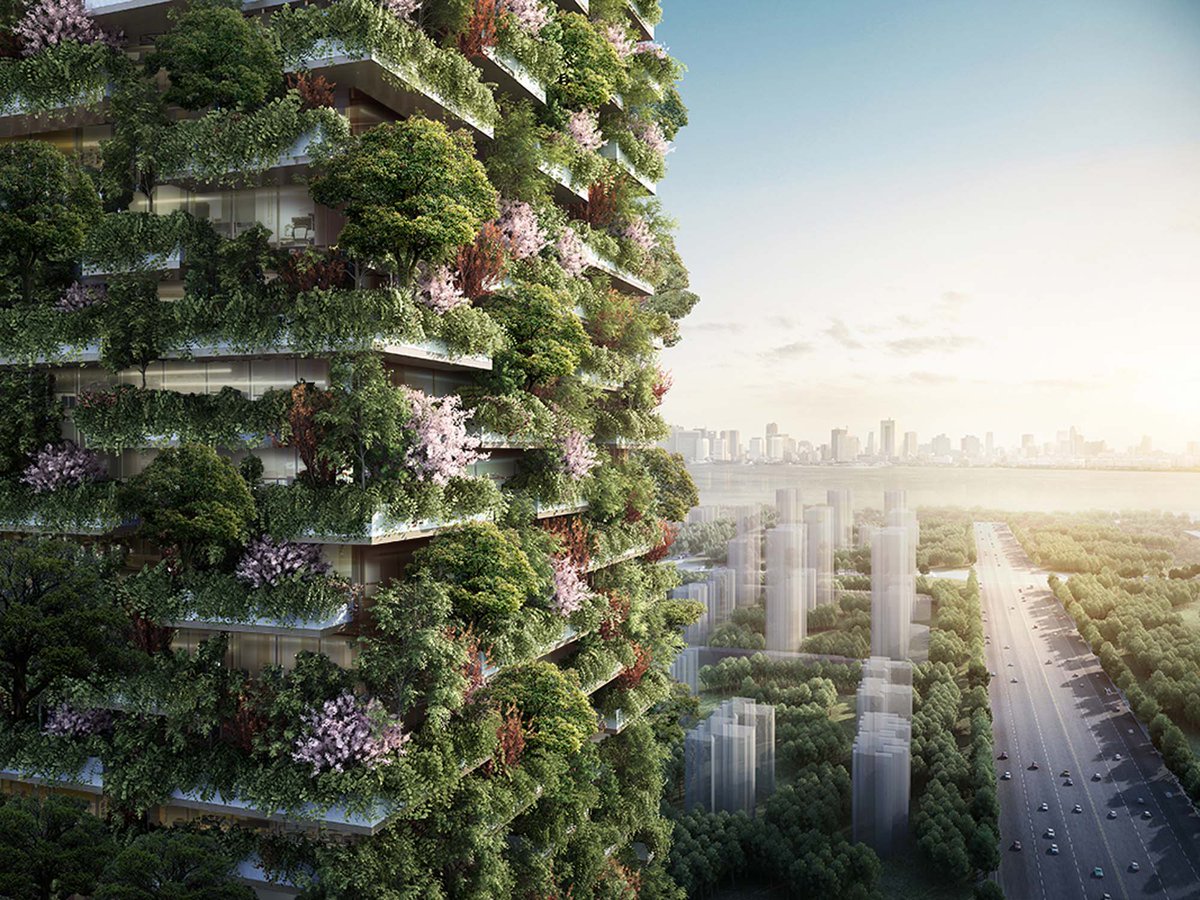 - Two 'vertical forest' towers, with thousands of trees and other plants growing on their sides and roofs, will be built in the Chinese city of Nanjing. The buildings will help to clean the air in the city of over 8 million.

A vertical-forest building is covered in terraces that contain hundreds, or even thousands, of plants, forming a compact forest in the middle of urban areas, that help to clean dirty city air. Some 3,600 plants will cover the two buildings, the brainchild of Italian architect Stefano Boeri.

The two towers will eat enough carbon dioxide to make 60 kilograms (132 pounds) of oxygen every day. The average person consumes about 140 liters (about.2 kilograms) of oxygen a day. Thus, the two buildings will offset the pollution created by an estimated 300 people.
7 January 2017
 - The aviation industry hangs its hat on air travel being "the safest way to travel." The truth, however, is that it has harbored a dark secret since its inception: it's poisoning its passengers and crew due to deeply flawed aircraft design, de-prioritizing safety in favor of profit.

In flight, every crew member and passenger relies on an air supply. The assumption, of course, is that this air is filtered if not fresh. Perhaps you have sensed (and promptly dismissed) that there may be quality control issues around cabin air. The problem goes further than that, however, and astoundingly, this is not by accident but by design.  

What's more concerning is the fact that the industry has known about this completely preventable health hazard for at least 40 years, but no attempts have been made to filter this cocktail of hundreds of chemicals (including organophosphates in the same category as toxic nerve agents like Sarin) out of the cabin air before travelers are forced to breath them in. Nor has the root cause of the problem -- unsafe aircraft design and the deprioritization of human safety -- been effectively addressed.
9 November 2016
 - Reuters reported in January 2003 that the Navy confirmed its use of DU shells in arms tests off the Washington State coast, at which time the Navy claimed, "The DU rounds dissolve so slowly that they would not contribute to naturally occurring (radiation) levels ... and do not pose a significant risk."

Meanwhile, ample scientific reports demonstrate the deleterious health impacts caused by DU.

When those bullets and bombs explode, dangerous nanoparticles of metals, including uranium nanoparticles, are released into the environment. Laboratory research has already established that exposure to environmentally relevant concentrations of uranium has negative impacts on fish embryogenesis, and on the reproductive success of fish.

Naval documents show that as much as 34 tons of DU could be present on the seabed just 12 miles from the outer coast of Washington State.

Even more distressing, the Navy's own documents reveal that the extent of its use of DU off the coast of the US is far more pervasive than it admits to the public.