22 December 2017
 - It seems the FDA is doubling down in its wild jihad against natural and alternative health products, individual choice and anything that threatens Big Pharma's profits and control.
After years of claiming that homeopathy is an ineffective placebo, the FDA is now claiming that it's dangerous. The FDA has announced plans to crack down on the sale of a number of homeopathic products."In recent years, we've seen a large uptick in products labeled as homeopathic that are being marketed for a wide array of diseases and conditions, from the common cold to cancer," FDA Commissioner Scott Gottlieb said in a statement announcing the new policy.

Naturally, con-men like Paul Offit are jumping on the bandwagon, labeling homeopathic manufacturers as snake oil salesmen and rejoicing over the coming holy war being launched by his fellow fanatics who believe that only doctors, successful CEOs and bureaucrats are capable of making choices for individuals. As always, Offit fails to mention how his very existence as a "professional" is due to a lifetime of sucking at Big Pharma's tit. But that's another article for another day.
26 November 2017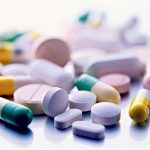 - Rates of depression in the United States have more than doubled in the past few decades. In the years between 1991 and 2002 alone, the prevalence of major depression rose from 3.33 percent to 7.06 percent – and it continues to rise. A growing number of researchers and mental health professionals believe they know the reason why and it's not a lack of antidepressants in the diet.

In fact, in "The Sedated Society" – a book published by the Council for Evidence-based Psychiatry, the authors make a compelling case against the widespread use of antidepressants. Not only are these drugs unhelpful in treating depression, they maintain, but they can actually cause it.

If you know anyone taking antidepressant medication – share this news (below) with them and help prevent years of avoidable emotional pain.
Most depressed patients will experience a recurrence – despite years of maintenance on drugs

According to a review published in Medical Hypothesis, up to 80 percent of patients diagnosed with major depressive disorder will experience a recurrence – despite a constant 'maintenance dose' of an antidepressant.
8 November 2017
 - I am now 68 and over the years I have relied upon alternative medical solutions for almost all my health problems. A change in diet, herbs, vitamins, minerals and lots of exercise ended up being almost all the medicine I ever needed! In 2010, when I was 61, I cured myself of arthritis with vitamins and minerals alone. I had suffered since I was in my 20s. My doctors said arthritis was not curable, but Western medicine was wrong about arthritis. After that simple cure, I quit suffering, became skeptical, and started to research the history of medicine in North America. What I discovered is astonishing!
From a young age, I was fascinated by medical technology. When I was about 7 years old, in 1956, a very old lady next door was using an antique electric muscle stimulation tool on her leg muscles, which were stiff. She said it made her feel better. I was fascinated as a child to see her leg muscles pulsing from the electric field. When I asked our family doctor what that electric stimulation tool was about, he told me it was all 'quack medicine' that did nothing at all.
In 1963, I was 14 years old. My parents went on holidays in Barbados and left me with a Latvian couple who had a farm outside Hamilton, Ontario. They grew many mysterious plants called 'medicinal herbs' on their farm for healing. When they told me about herbalism in Latvia, I was astounded to know that medicines came from herbs. My parents knew nothing about herbs as medicine. In all my schooling up to that point, 'herbs for medicine' was a topic that never came up. When I researched it at the local library, I found that herbs had been used as medicine for thousands of years. How did the history of herbal medicine become virtually erased by the mid 20th century?