2 November 2017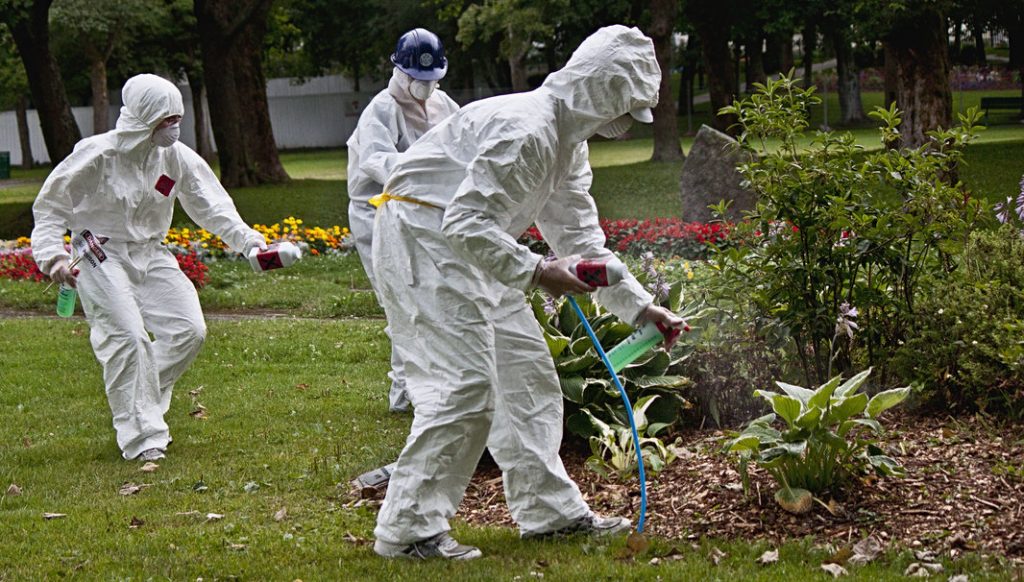 - It's a war of the experts, and Monsanto, the world's most evil corporation, has billions of dollars riding on the outcome.
Highly respected scientists have released reports insisting that glyphosate – the main ingredient in Monsanto's Roundup weedkiller – is a probable carcinogen (cancer-causer), while other, equally respected scientists are insisting that it's as safe as houses. Monsanto obviously has a huge vested interest in which of these scientific groups' findings are accepted by governments as gospel. And they're willing to fight dirty – as always – to get the results they want.
EU member states are engaged in a tug-of-war trying to determine whether the license for glyphosate should be renewed. While each member state gets to decide whether or not to use a certain pesticide in their country, as well as in what quantities and for which applications, the active ingredients in all such pesticides first have to be approved at the EU level. In other words, if the EU as a body approves of the use of a certain chemical, then each member state can go on to decide whether or not to allow the use of that chemical in their country. On the other hand, if the EU does not approve a certain chemical, then no EU member state may use that chemical at all.
22 October 2017
 - Pesticides, once used, do not dissolve into thin air, but persist in the environment, contaminating soil, air and water.
This is the most recent red flag to emerge as a result of a new joint study by the University of Wageningen, the Joint Research Center of the European Commission and RIKILT laboratories. which shows that almost half of European soils are contaminated.
Results of the analysis of 300 soil samples in 10 different European countries reveal that 45% of agricultural land in Europe contains glyphosate and its metabolite AMPA. This is just the latest, and certainly not the last blow to the theories on the presumed, and never proven safety of agrochemicals in agriculture.
In recent weeks numerous discussions have taken place in Brussels on the issues related to glyphosate's licence renewal, for which a vote of the EU member states is scheduled in Strasbourg on 23-26 October. On October 19th the European Parliament's Environmental Committee backed a motion for the full phase out glyphosate by 2020 and to issue immediate restrictions on its use.
21 October 2017
 - The scientific modification of plants and animals – and even humans – is often justified as being for the greater good.The long-term effects of such tinkering are often overlooked, however, and quite possibly pose serious and unexpected risks for humankind in the future.
The most recent proof that the future effects of genetic modification can never really be fully understood in advance is an experiment on mosquitoes undertaken by the National Institute of Allergy and Infectious Diseases (NIAID).
Science Daily recently reported that there has been a lot of interest in recent years in genetically modifying mosquitoes to "reduce or prevent the spread of disease." One of the challenges faced by scientists interested in pursuing this field of study is getting GM mosquitoes to mate with regular, wild bugs. However, when a research team from the NIAID recently altered the microbiota of GM mosquitoes to suppress the parasites which cause malaria in humans, they found that the GM mosquitoes actually preferred to mate with wild mosquitoes rather than their GM counterparts.