16 August 2017
 - As Millennials age and replace the Baby Boomers as the food industry's main consumers, a new American diet that rejects processed foods is becoming increasingly popular and shifting the current supply chain.
At present, only 15 percent of U.S. farmable land is devoted to growing the fruits, legumes, and greens that this generation is hungry for, causing their cravings to be satiated by pricey imports. The lack of domestic production on a sufficient scale has inspired many Millennials to grow food for themselves, as it mitigates the food miles, expense, and lack of equitable food access that a reliance on imports creates.
In result, the National Gardening Association (NGA) reported that the number of Millennial households growing their own food increased 63 percent from 2008 to 2013. It is unlikely that this statistic has greatly decreased; a 2016 NGA survey reported five out of the six million Americans that took up gardening last year were Millennials. Even space-limited city dwellers have joined in, and it is not uncommon to find folks of this generation with apartment apiaries, rooftop gardens, or aquaponic systems.
8 August 2017
 - A groundbreaking study has demonstrated that people inherit more than just genes from their parents, shattering long-held beliefs by some that we are simply the sum of our genes.

It was already known that epigenetic mechanisms that are modulated by environmental cues like disease, lifestyle and diet can switch genes on and off, but there has been a great deal of debate about whether these modifications can be passed along to future generations.
Researchers from the Max Planck Institute of Immunobiology and Epigenetics now have the answer to this question. They have shown that it's not just inherited DNA that regulates gene expression in human offspring; it's also inherited epigenetic instructions.
In addition, scientists have shed light on the biological consequences of this inherited information, proving that a mother's epigenetic memory plays a vital role in her offspring's development and survival.
27 July 2017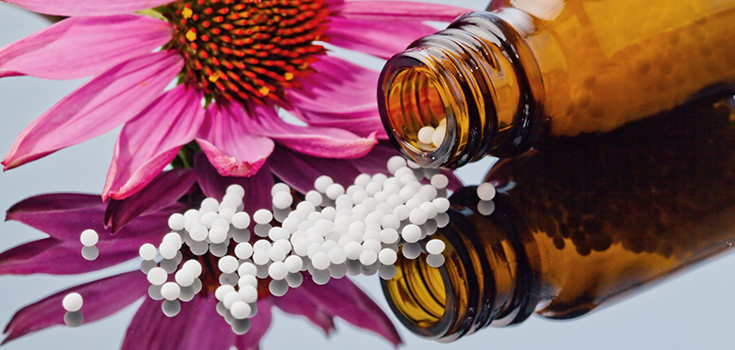 - The U.K.'s National Health Service (NHS) has announced that it will ban homeopathy and herbal medicine in order to save £250 million ($325 million) a year, calling the healing methods a "misuse of scarce funds." They are among dozens of medicines which officials said should not be funded by the health service. [1]

NHS has spent hundreds of thousands of pounds on homeopathic treatment, which it now says "is a placebo" and a waste of money that could be spent on "treatments that work."

Health officials said the products on the list were "relatively ineffective, unnecessary, inappropriate, or unsafe for prescription on the NHS."

Moving forward, patients will be told to pay for their own treatment for dozens of common ailments, ranging from indigestion to athlete's foot. No more homeopathic products like cough and cold treatments, eye drops, or laxatives will be covered by the service.

Additionally, the Department of Health is mulling cutting back spending on gluten-free products.