3 September 2017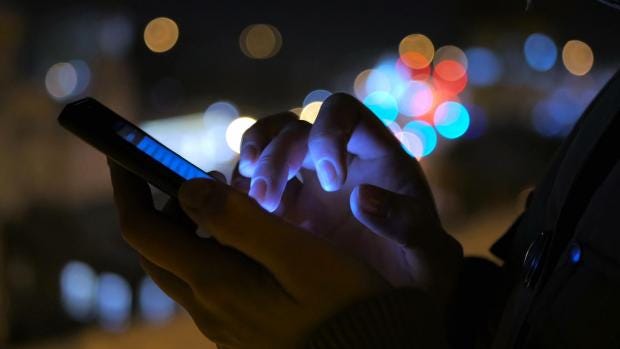 - How long would you last doing a simple cognitive task without checking your smartphone or social media feed, before you get fidgety and bored? Ten minutes? How would you feel after one hour?
Around two thirds of British people admit they would feel lost, unhappy or anxious without their smartphone, according to a survey last year. Around half of Americans openly admit they simply could not last a day without their smartphone.
Researchers are fairly successfully uncovering the ocean of evidence that suggests living completely immersed in the "information ecosystem" of smartphone, internet and social media feed – as billions of people do every day worldwide – is seriously detrimental to one's mental health and cognitive capacity.
We lose the ability to deeply concentrate and contemplate. We have higher general levels of anxiety and emotional anaesthesia. We struggle to retain memory in the same way, outsourcing this function to Google. Our minds are becoming more like automated data-processing machines, drained of creative dynamism and vibrancy.
12 August 2017
 - People are having less sex and sleep since the dawn of the smartphone age, a new book by a professor of psychology claims.
More than 75 per cent of teens own an iPhone, according to a recent US study, and since the 2007 launch of the iPhone rates of loneliness amongst teens have soared alongside a worrying decrease in mental wellbeing.
According to figures collated by Jean M Twenge, the number of teenagers spending time with friends nearly everyday dropped by more than 40 per cent between 2000 and 2015, with rates of loneliness subsequently soaring.
Today's teens are dating less too, with 20 per cent less putting themselves out there in 2015 than in 2007.
That's not all, according to the data they're also having less sex, getting less sleep and even driving less than ever before. Are today's teens less independent than previous generations? Or are they simply Insta-comatosed?
16 March 2017
 - Have you ever checked your phone and gotten the feeling that you're being watched?
Has an advertisement for a product or place ever popped up on your screen that you were just talking about?
When security researcher Mustafa Al-Bassam stepped into a McDonald's last year, he "almost had a heart attack" when he was prompted to download the fast food restaurant's app on his phone.
No, it's not a coincidence. Your every move is being watched. Monitored. Analysed.