9 September 2017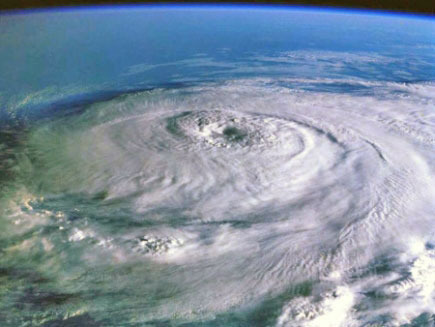 - Environmental modification techniques (ENMOD) for military use constitute, in the present context of global warfare, the ultimate weapon of mass destruction.
Rarely acknowledged in the debate on global climate change, the world's weather can now be modified as part of a new generation of sophisticated electromagnetic weapons. Both the US and Russia have developed capabilities to manipulate the climate for military use.
Environmental modification techniques have been applied by the US military for more than half a century. US mathematician John von Neumann, in liaison with the US Department of Defense, started his research on weather modification in the late 1940s at the height of the Cold War and foresaw 'forms of climatic warfare as yet unimagined'. During the Vietnam war, cloud-seeding techniques were used, starting in 1967 under Project Popeye, the objective of which was to prolong the monsoon season and block enemy supply routes along the Ho Chi Minh Trail.
10 August 2016
  - In August 2010, as much of Russia's cultivable land was being consumed by flames, then-Russian Prime Minister Vladimir Putin issued an order halting all grain exports, choosing instead to preserve what could be harvested for his own people.

The out-of-control wildfires spread quickly amid a punishing drought that produced conditions leading to the destruction of more than one-third of Russian farmland used to grow crops.

Or was the drought to blame? Some suspected something much more sinister.
15 March 2016
 - For a very long time there was a colloquial saying about the weather, e.g., everyone talks about the weather, but no one can do anything about it. Well, not anymore! One just has to look overhead to see all the weather geoengineering that's taking place, and being sprayed out of contracted airplanes, for that very purpose.
As far back as the 1960s, we have documentation that controlling the weather was a priority quest.
Furthermore, what did former Secretary of Defense William Cohen know about electromagnetic waves and how they interacted with weather geoengineering when he supposedly said,
"Others are engaging even in an eco-type of terrorism whereby they can alter the climate, set off earthquakes, volcanoes remotely through use of electromagnetic waves."