20 May 2017
 - In recent years, the term "plant medicine" has come to be associated with psychedelics like mushrooms and ayahuasca, which are increasingly documented to provide mental and emotional relief to users. But according to a recent analysis from Kew Gardens in the United Kingdom, there are over 28,000 other plants currently being used as medicine throughout the world.
The second annual report from Britain's Royal Botanic Gardens at Kew, located in London, is the result of the research and analysis of 128 scientists from 12 countries around across the globe. The report explains:
"In many regions of the world, people still rely on traditional plant-based medicines for their primary healthcare. This is especially true for many rural communities in Africa, parts of Asia, and Central and South America, where plants and knowledge of their traditional use are accessible and affordable. In other countries, many of these traditional plant-based medicines are being integrated through regulations into mainstream health systems."
18 May 2017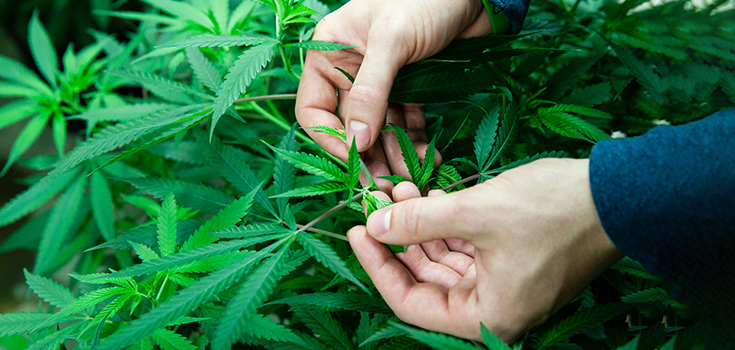 - The findings of a Yahoo News/Marist poll show that people over the age of 69 generally don't have positive views of marijuana. While the majority of younger Americans increasingly view marijuana as a legitimate medication and relatively acceptable recreational substance, the older crowd has been slower to adopt these views. In a twist of irony, a recent study shows that a daily dose of cannabis could reverse age-related brain decline in older people.

In the study, using mice, researcher Andreas Zimmer of the University of Bonn in Germany gave low doses of THC, the main psychoactive compound in marijuana, to young, mature, and aged mice. The young mice performed slightly worse on memory and learning tests – no one was shocked by that result. The rodents took longer to find a safe platform hidden in a water maze, and had a more difficult time recognizing another mouse they'd previously "met."

Before receiving THC, the mature and aged mice performed worse on the tests than the younger mice did. Once they received the compound, however, the elderly mice's performance improved so much that their test scores matched those of their younger counterparts.
14 May 2017
 - It is time for politicians to put to rest the myth that cannabis is a gateway to the use of other controlled substances — a theory that is neither supported by modern science or empirical data.

Over 60 percent of American adults acknowledge having tried cannabis, but the overwhelming majority of these individuals never go on to try another illicit substance. Further, nothing in marijuana's chemical composition alters the brain in a manner that makes users more susceptible to experimenting with other drugs. That's why both the esteemed Institute of Medicine and the Rand Corporation's Drug Policy Research Center conclude that "[M]arijuana has no causal influence over hard drug initiation."

In contrast, a growing body of evidence now exists to support the counter notion that for many people, pot serves as a path away from the use of more dangerous substances, including opioids, alcohol, prescription drugs, cocaine, and tobacco.