29 July 2017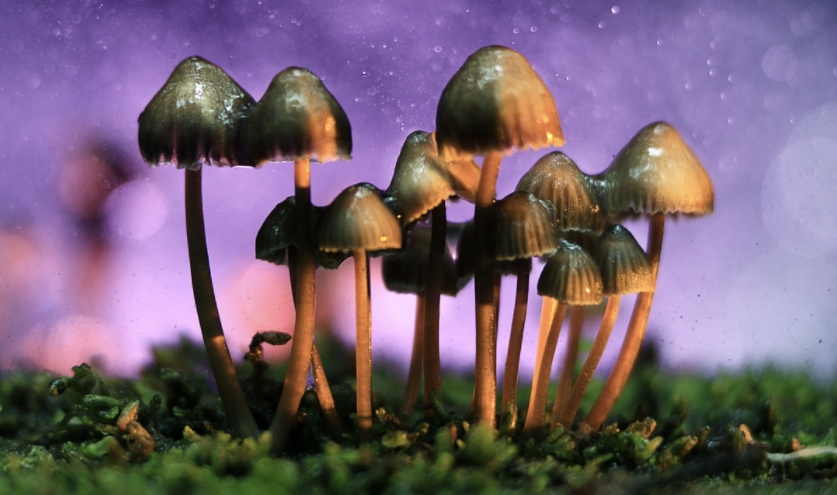 - The conventional approach to anxiety and depression treatment typically involves ineffective and brain-altering drugs. Interestingly, two recent studies suggest suggest psilocybin, the psychoactive substance in "magic mushrooms", can have truly profound benefits for cancer patients struggling with anxiety and depression.
Psilocybin, like marijuana, is a Schedule 1 substance under the Controlled Substances Act.The mushrooms are typically ingested in their fresh or dried form, or can be made into tea. Large doses have been known to induce panic and/or psychosis.

On the other hand, research shows it can also have the opposite effect — providing long-lasting relief from anxiety and depression. Unfortunately, being a Schedule 1 drug, obtaining scientific support for its medicinal use is extremely difficult and costly.

Last year, London-based psychiatrist James Rucker penned a commentary in the British Medical Journal (BMJ), arguing for the reclassification of LSD and magic mushrooms — which he notes are far less addictive and harmful than heroin and cocaine — in order to make it easier to conduct much needed medical research on them.
28 July 2017
 - Over the past couple of years, we have seen more and more videos showing the miraculous ability of cannabis to stop seizures in their tracks. From oil extracts to nasal sprays, the proof is now undeniable that cannabis is medicinal and offers a real solution for those suffering from debilitating seizures.

And it's not just for humans. Man's best friend can have seizures, too, and they can also be stopped with cannabis extracts. A recent video uploaded to Facebook shows CBD oil stop a dog's seizure in under a minute. Kevin Spitler of the Toledo Hemp Center in Toledo, Ohio posted the video, which has more than 440,000 views at the time of this writing.

As the video begins, the dog is in the midst of what appears to be a seizure, head shaking uncontrollably. The owner shows the bottle of CBD oil to the camera just before administering to his dog. "I just gave him two shots of it, in his mouth," says the owner.

The dog is licking his chops, and in about 30 seconds the effects are clear. His head stops shaking and he appears content. "Yeah, you're good now, ain't ya?" says the owner happily. And now it's time for a treat, which the dog can enjoy thanks to cannabis.
20 July 2017
 - With so many studies coming out on the numerous ways medical cannabis can treat health ailments, some of us may have become slightly numb to the wonders being revealed about this beneficial plant. But a new study published in the Journal of Acquired Immune Deficiency Syndromes (JAIDS) might change that.
Researchers have found that THC (tetrahydrocannabinol), the main psychoactive ingredient in cannabis, can help prevent HIV from becoming AIDS.
The results suggest something stunning. HIV patients taking cannabis have likely helped prevent their condition from turning into full-blown AIDS. This will open the door for medical cannabis to be used for the dual purpose of treating side effects and preventing disease progression.ear, the rate declined 18 percent from 2008 to 2014.