18 March 2017
R.I.P. Zorro - much loved and missed by his humans and cat and dog friends...
15 March 2017
 - UK badgers need your urgent help. UK badger culls are to be debated in Westminster on 27th March - please urge your MP to attend the debate and oppose further killing.

Almost 15,000 badgers have been shot over the past four years as part of the Government's strategy to 'control the spread of bovine tuberculosis in cattle'. Culling has taken place across ten zones in seven English counties.

None of the killed badgers were tested for bovine TB. Controlled shooting has been rejected by the British Veterinary Association because of animal welfare concerns. The culls have cost the taxpayer an estimated £40 million to date, with no sign of any benefit.
10 March 2017
 - Animal rights groups have slammed Norway for slaughtering pregnant whales, calling it "even more unacceptable" as they carry the next generation of the mammals. The criticism follows a new documentary featuring the murder of female whales carrying a fetus.

The documentary film dubbed 'The Battle of Agony', about the killing of pregnant whales, was released on NRK, a public television network, earlier in March.

"The majority of common minke whales caught in Norway have a fetus in their bellies," the film said.
8 March 2017
 - America has two long-standing symbols for freedom: the bald eagle and the wild mustang. You've seen these majestic wild horses in TV or magazine ads, running unbridled across the open range, dust in their wake. They evoke the boundless West and our nation's pioneer spirit.

What you don't see is the helicopters chasing them. Roundups sound romantic, but in the case of mustangs, the process is cruel and brutal. Despite federal protection, the horses are treated like pests on their native range because, it turns out, the West isn't that open after all.

The roundups start with the helicopters, which swoop down and terrorize the animals, chasing them to awaiting corrals. The pursuit is dangerous and terrifying. Many horses are injured and some die.
Speak up by signing this petition...
5 March 2017
 - Norway's government recently paved the way for recreational hunting of wolves, which are endangered in Scandinavia. The current law states that wolves can be killed only if they represent a "potential nuisance" for sheep or other livestock. Now hunters will be allowed to kill wolves for "for recreational and cultural considerations," local media report.

WWF-Norway's CEO Nina Jensen slammed the move, calling it "one of the ugliest examples of Norwegian nature management in modern history."

"It is beyond comprehension that one would change an established law in order to shoot more endangered animals, particularly in a country like Norway, which strives to keep an environmental profile."
26 February 2017
 - Your taxes are funding a secret, multibillion-dollar government enterprise that tortures and kills tens of millions of animals every year. Even puppies are subjected to a wide range of torture, including forced heart attacks. Finally, Congress is seeking answers.

Last week—following criticism from bipartisan Congress members, citizens, press, and advocacy groups like the White Coat Waste Project, a nonprofit that seeks to eliminate cruel, wasteful and unnecessary taxpayer-funded animal testing—the U.S. Department of Agriculture began to reverse course on its unjustifiable animal welfare database blackout. It started by restoring documents about government and other animal laboratories. This is a crucial resource, but we're still fighting systemic government transparency failures about $15 billion in wasteful taxpayer-funded experimentation on dogs and other animals.
19 February 2017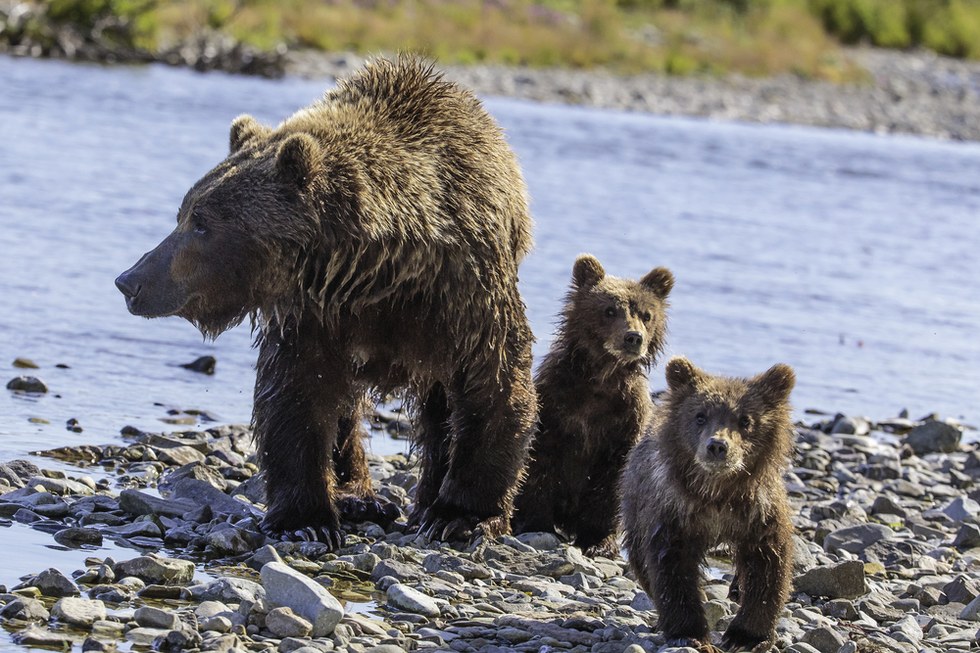 - Mother bears hibernating with their cubs and wolves raising pups in their dens may no longer be protected from a hunter's rifle.

The lives of countless bear and wolf families are hanging in the balance today because the U.S. House of Representatives just voted to overturn a ban on cruel hunting tactics that previously protected animals on some of the most treasured wildlife refuges in America.

On 76 million acres of federal refuges in Alaska, hunters will be permitted to enter dens where vulnerable bear families are hibernating and kill them if the resolution becomes law. They will also be able to shoot entire wolf families raising young pups if the Senate and President agree with the vote.

"What the House did today should shock the conscience of every animal lover in America," Wayne Pacelle, president and CEO of The Humane Society of the United States (HSUS), said on Thursday. "If the Senate and President concur, we'll see wolf families killed in their dens, bears chased down by planes or suffering for hours in barbaric steel-jawed traps or snares."
17 February 2017
 - We must change the language we use to discuss the killing of other species. It's well known that the language we use to refer to nonhuman animals (animals) can be used to hide or sanitize the often rather egregious ways in which we use, harm, and kill them. Words such as euthanize, dispatch, harvest, and cull are frequently used to refer to instances in which people with different motivations and intentions, kill healthy animals, usually "in the name of humans." It's about time these polite words are changed to the harsher word, murder, because that's what it really is. However, time again, others and I are told that only humans can be murdered, because that's the way legal systems view killing other-than-human animals.

Two recent essays in New Scientist magazine in which the word "murder" is used in the title to refer to nonhumans caught my eye, and got me to revisit that restricted use of the word. The first, by Veronika Meduna called (in the print edition) "Murder most foul," centers on New Zealand's goal of killing all animals they call pests by 2050. The title of the online version of Medua's essay is called "The great extermination: How New Zealand will end alien species," and only accessible to subscribers. What's important here is that the word "murder" is used in the print edition to refer to humans killing nonhuman animals.
17 November 2016
- Australian wedge-tailed eagles are repeatedly attacking surveying drones belonging to one of the world's biggest gold mining companies, causing more than AU$100,000 (US$75,000) in damage.
Gold Fields Ltd has been using unmanned aerial vehicles (UAVs), as a surveying tool on a mine near Kambalda in Western Australia.
The drones are worth AU$10,000 apiece and the cameras attached to them cost another AU$10,000. At a mining conference this week they were described as "the biggest step forward for surveying since global positioning systems (GPS),"  ABC reports.
However, the expensive aircraft have repeatedly fallen victim to a bigger, more powerful commander of the skies.
11 November, 2016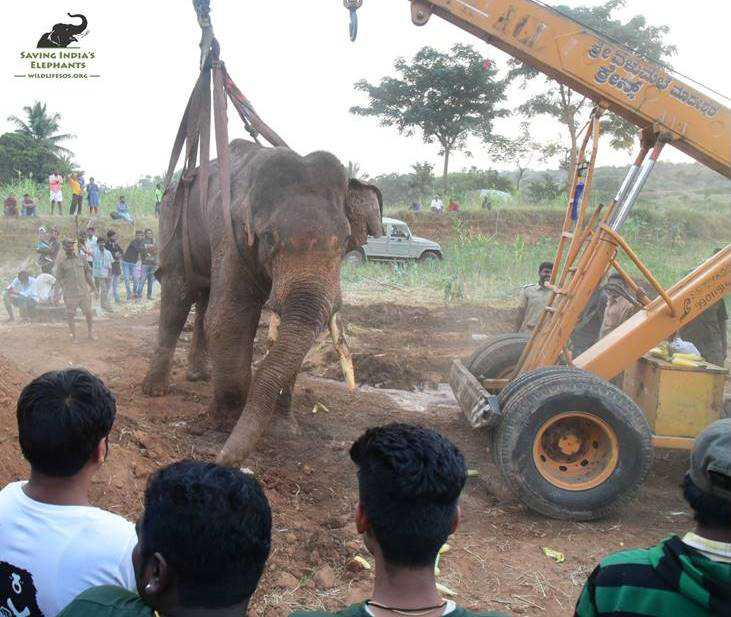 - There will always be good in this world. Take the story of Sidda, the elephant in the photos below, for example. It's times like this, when an entire community, rescuers, and even the army has rallied behind one injured elephant, that show us that there is no shortage of good in this world.
Sidda was one of the elephants included as a focus in our 30 October special distant treatment for Mohan, Raju and 13 other animals being cared for by Wildlife SOS. At the end of the treatment it came out that the one needing the most urgent assistance was Sidda, and we asked EH members to continue praying for him and sending him love and healing energy. In the last few days, something akin to a miracle has occurred for Sidda, with the Indian Army offering to assist Wildlife SOS in his rescue...