6 July 2017
 - You don't have to look far to find outlandish theories on the nature of the cosmos and human consciousness. These days, notions once relegated to science fiction are finding their way into esoteric academic journals, and from there, into mainstream discourse.
One example of this is the Simulation Argument, recently championed by Elon Musk; another is 'time crystals,' a tantalizing non-linear phase of matter. The newest symphony of mind jazz being broadcast across the Internet posits new ideas about the embattled theory of "panpsychism," or the belief that mind is a fundamental property of the physical universe and is imbued into all states of matter.
A new paper, published by physicist Gregory Matloff, has brought the idea back into scientific discussions, promising experimental tests that could "validate or falsify" the concept of a ubiquitous "proto-consciousness field." Matloff also pushes the controversial idea of volitional stars, suggesting there is actually evidence that stars control their own galactic paths.
19 May 2017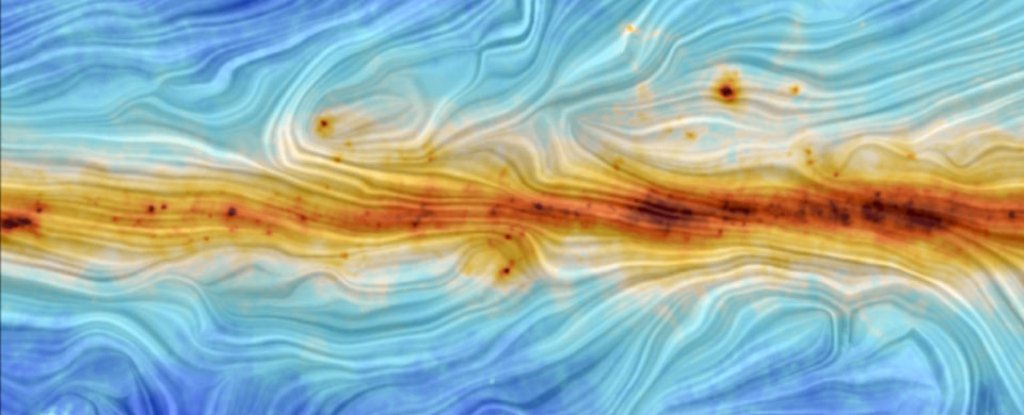 - For the first time, scientists have detected evidence of a magnetic field that's associated with the vast intergalactic 'bridge' that links our two nearest galactic neighbours.

Known as the Magellanic Bridge, the bridge is a huge stream of neutral gas that stretches some 75,000 light-years between our two neighbouring galaxies, the Large and Small Magellanic Clouds (LMC and SMC). Although researchers had predicted it was there, this is the first observation of its magnetic field, and it could help us understand how these vast bridges come to be.

"There were hints that this magnetic field might exist, but no one had observed it until now," said lead researcher, Jane Kaczmarek from the University of Sydney.
4 March 2017
 - Scientists are none the wiser on the origin of cosmic rays despite trawling through seven years of observational data from NASA's Fermi Large Area Telescope.

A study published in Physical Review Letters details efforts of scientists to examine the "largest ever sample of high-energy cosmic-ray electron and positron events since the beginning of its operation."

The team examined nearly seven years of data from the Fermi Large Area Telescope - the principal scientific instrument on the Fermi Gamma Ray Space Telescope spacecraft but fell short on pinpointing the direction from which the elusive cosmic rays originate.