8 February 2017
 - The Earth is blanketed by a magnetic field. Every so often – on the order of several hundred thousand years or so – the magnetic field has flipped. North has pointed south, and vice versa. And when the field flips it also tends to become very weak.
What currently has geophysicists like us abuzz is the realization that the strength of Earth's magnetic field has been decreasing for the last 160 years at an alarming rate. This collapse is centered in a huge expanse of the Southern Hemisphere, extending from Zimbabwe to Chile, known as the South Atlantic Anomaly. 
The magnetic field strength is so weak there that it's a hazard for satellites that orbit above the region – the field no longer protects them from radiation which interferes with satellite electronics.
1 October 2016
 - The magnetic field of earth is involved in a perturbation or morphing. This is taking place interdimensionally, and the net effect is incremental surges in amplitude or strength of the magnetic field. This morphing of earth's magnetic field is like a wave that rises and falls very quickly, and the oscillations are minute, but distinct. This is having a very strange effect upon human consciousness, specifically your biological experience. Many people are experiencing an increase of exhaustion and weariness. (these symptoms are also caused by movements of energies from deep space as they pass through your galaxy and your solar system.)
But this (perturbation) is of a different category. This is caused by the magnetic field itself, which is responding to the deep energies from space. It is a response of the molten core of your earth itself; and the magnetic field is having a conversation with the cosmos, if you wish to think of it in this metaphorical way. Now, your science does not view things in this manner, but from our perspective the magnetic field is having a conversation with these cosmic visitors, the energies from deep space, which are, by nature, catalysts for spiritual evolution.
14 September 2016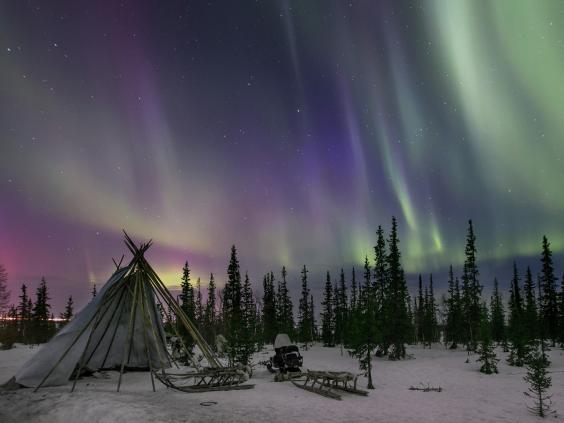 - The Earth plays a much bigger role in creating the amazing light show than most people realise.

The Northern Lights are one of the most spectacular natural events on the planet. The usual explanation given by tour guides and in books is that charged particles carried by solar winds from the sun hit the Earth's magnetic field.

But if this was the whole story, the aurora borealis, named after the ancient Greek goddess of the dawn, Aurora, and Boreas, the Greek name for the north wind, would hardly be visible as it would take place during the day, physicist Dr Melanie Windridge pointed out.

And the particles themselves do not actually have enough energy to create some of the staggering light shows seen closer to the poles.