14 August 2016
21 July 2016
 - Malcolm X, unlike Martin Luther King Jr., did not believe America had a conscience. For him there was no great tension between the lofty ideals of the nation—which he said were a sham—and the failure to deliver justice to blacks. He, perhaps better than King, understood the inner workings of empire. He had no hope that those who managed empire would ever get in touch with their better selves to build a country free of exploitation and injustice. He argued that from the arrival of the first slave ship to the appearance of our vast archipelago of prisons and our squalid, urban internal colonies where the poor are trapped and abused, the American empire was unrelentingly hostile to those Frantz Fanon called "the wretched of the earth." This, Malcolm knew, would not change until the empire was destroyed.

"It is impossible for capitalism to survive, primarily because the system of capitalism needs some blood to suck," Malcolm said. "Capitalism used to be like an eagle, but now it's more like a vulture. It used to be strong enough to go and suck anybody's blood whether they were strong or not. But now it has become more cowardly, like the vulture, and it can only suck the blood of the helpless. As the nations of the world free themselves, then capitalism has less victims, less to suck, and it becomes weaker and weaker. It's only a matter of time in my opinion before it will collapse completely."
25 June 2016
 - Transplant surgeons in China are awash in human organs. Some complain of working 24-hour shifts, performing back-to-back transplant surgeries. Others ensure they've got spare organs available, freshly harvested—just in case. Some hospitals can source organs within just hours, while others report having two, three, or four backup organs, in case the first organ fails.
All this has been taking place in China for over a decade, with no voluntary organ donation system and only thousands of executed prisoners—what China says is its official organ source. In phone calls, Chinese doctors have said the real source of organs is a state secret. Meanwhile, practitioners of Falun Gong have disappeared in large numbers, and many have reported being blood tested while in custody.
"The ultimate conclusion of this update, and indeed our previous work, is that China has engaged in the mass killing of innocents," said co-author David Matas upon the report's launch at the National Press Club in Washington on June 22.
27 February 2016
 - It may be surprising to some that the Syrian people still support Pres. Bashar al Assad. The western media has gone to great lengths to portray him as an evil dictator. However, Syrian residents are not affected by western media, and have a different view of their leader.
Syrians see Pres. Assad as a reformer. They have witnessed numerous laws passed for their benefit, and a constant focus on anti-corruption measures. They witnessed the abolition of the one-party rule, and now over 30 political parties are registered. They watched him call for a new constitution to be drafted, and it was ratified in 2012...
Syria is the only secular country in the Middle East. This was established many decades ago, and when Pres. Assad came to office in summer of 2000 he maintained this form of government. The Syrian people have become very used to the secular nature of Syrian government, and social life. There are 18 different religious sects in Syria. The government and institutions are all secular and protect the rights of all Syrians. In Syria there is no ruling sect, all sects are represented throughout the government, Parliament and military.
20 February 2016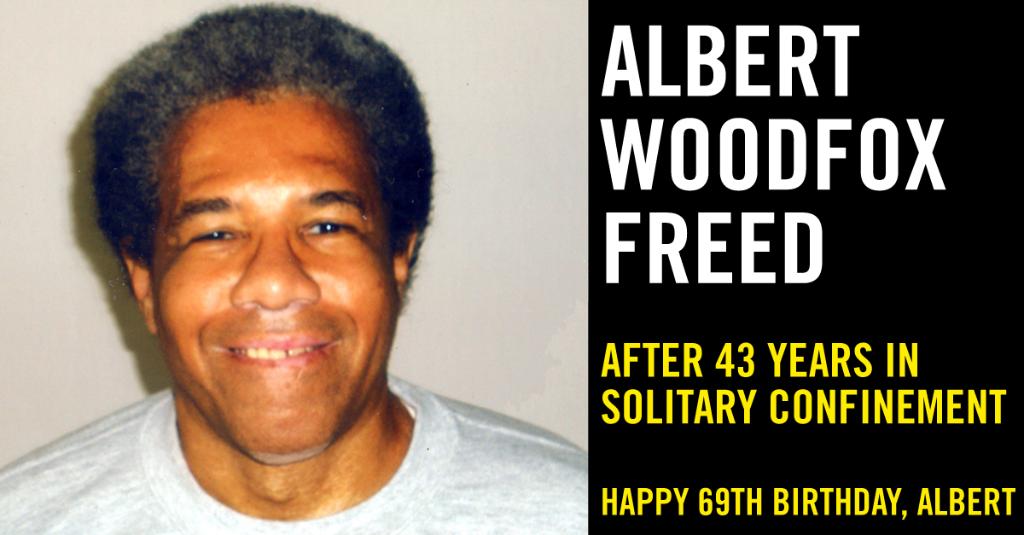 - Albert Woodfox has just been released from prison after 45 years, including 43 years of torturous solitary confinement in Angola Prison in Louisiana.
Woodfox was the last remaining imprisoned member of the Angola 3, along with Herman Wallace and Robert King, who organized a section of the Black Panther Party in the Angola Prison challenging horrific racism, segregation and systematic corruption and abuse in the prison, built on an 18,000-acre former slave plantation.
They organized hunger strikes and work stoppages within the prison. The three were thrown in solitary confinement in 1972, accused of involvement in the 1972 killing of a prison guard, despite no physical evidence and only one discredited, bribed witness. After years of struggle, King was freed in 2001 and Wallace in 2013 – who died just four days after being released from prison.
12 January 2016
 - The U.S. Supreme Court on Monday rejected a bid by Nestle SA, the world's largest food maker, and two other companies to throw out a lawsuit seeking to hold them liable for the use of child slaves to harvest cocoa in Ivory Coast.
The high court left in place a December 2014 ruling by the San Francisco-based 9th U.S. Circuit Court of Appeals that refused to dismiss a lawsuit against Nestle, Archer-Daniels-Midland Co and Cargill Inc filed by former victims of child slavery.
The plaintiffs, who were originally from Mali, contend the companies aided and abetted human rights violations through their active involvement in purchasing cocoa from Ivory Coast. While aware of the child slavery problem, the companies offered financial and technical assistance to local farmers in a bid to guarantee the cheapest source of cocoa, the plaintiffs said.
11 May 2015
 - A group of humanitarian aid workers, medical technicians, and peace activists from the US, France, and Germany along with journalists and physicians from Iran is setting sail for war-torn Yemen on Iranian "Rescue" ship.

Earlier in the month, Iranian planes tried to deliver medical aid and were cleared for landing by the Yemeni airports, but were repelled by Saudi fighter jets.

The ship, named Iran Shahed, is preparing to set sail for Yemen from the southern Iranian port city of Bandar Abbas, in Hormozgan province.

In an exclusive Press TV report, the ship's captain, Vahid Soltaninejad, said that after leaving Bandar Abbas, they would travel through the Strait of Hormuz, the Gulf of Oman, the Arabian Sea, and into the Gulf of Aden, where they might dock, or travel on to the Hudaydah port.

"Everything on the ship has been carefully checked to make sure that nothing that could be considered a weapon is on board," the activists' statement says.
23 April 2015

 - The conflicts in many Middle-Eastern and African countries have devastated life in these regions and made survival uncertain. While the world has been witnessing the horrific decapitations and burning alive of human beings, large scale events are also occurring that can change the history and the fate of the affected countries and the world. Thousands of people, Christians and Muslims, are fleeing the war zones in any way they can; entire families jump into boats hoping to reach Europe, if they do not drown on the way.
South Europe is the most accessible, and particularly Greece and Italy. Tragedies in the Mediterranean Sea, with desperate people drowning on the way to Europe, have been happening for a few years by now. But only recently this news reached the United States (US) and every part of the world, due to the extensive loss of human lives, while it is hardly in the news that Greece and Italy have been left essentially with no help to deal with these tragedies.
26 November 2014
 - The French Polynesia Assembly is preparing to ask Francois Holland's government for nearly a billion dollars in compensation for damage caused to the islands by nuclear weapons tests.
Conservative anti-independence Tahoera'a Huiraatira party committee has apparently taken issue with the French testing regime that saw 210 nuclear tests conducted from 1966 to 1996 off secluded atolls in the south Pacific.
Last year declassified French defence documents exposed that the islands had been hit with far more radiation than previously supposed. Tahiti - the most populated island - was exposed to 500 times more radiation than "recommended".
In 2006 a French medical body found the increase of cancer on the islands were caused by nuclear testing.