30 April 2015
 - Nothing in this article is meant to argue any of the nuances surrounding climate change/global warming. None. Of. The nuances. In fact, a handful of Chinese researchers went with the current climate change premise - and discovered pleasant results that can put many fears aside.
 
If going on the basis that greenhouse gas emissions are devastating the Earth, and that 35% of them come from agriculture; then we're actually creating more problems by allowing Big Biotech, GMOs and exponential pesticide/chemical fertilizer use to spread unchecked. Based on this premise, these methods create more carbon release. Interestingly, organic farming turns that carbon source into a "carbon sink," which means it absorbs more carbon than it releases.
29 April 2015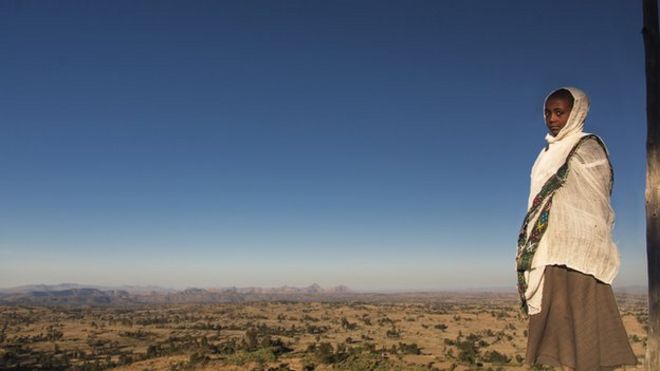 - A generation ago Ethiopia's Tigray province was stricken by a famine that shocked the world. Today, as Chris Haslam reports, local people are using ancient techniques to turn part of the desert green.
In the pink-streaked twilight, a river of humanity is flowing across Tigray's dusty Hawzien plain. This cracked and desiccated landscape, in Ethiopia's far north, occupies a dark corner of the global collective memory. Thirty years ago, not far from here, the BBC's Michael Buerk first alerted us to a biblical famine he described as "the closest thing to hell on earth".
Then Bob Geldof wrote Do They Know It's Christmas? - a curious question to ask of perhaps the world's most devoutly Christian people - and thereafter the name Tigray became synonymous with refugees, Western aid and misery. The Tigrayan people were depicted as exemplars of passive suffering, dependent on the goodwill of the rest of the planet just to get through the day without dying.
15 November 2013
- Bounces....from the wujo...a form of exercise.
"Universe will reward humans who concentrate on growing their own foods. Four seasons gardening/perma-culture will be very very very valuable in 2014 and beyond for a number of years. Get smart about growing in our current radiated and chemtrailed environment. And then show others. Remember that everyone you help to become self sufficient now, is one less pain in the ass later." - clif high
Hugelkultur! Watch out...contagious!
New woo - November 11, 2013 - radiation & sauna, iraqi dinar, bitcoin E65