24 February 2016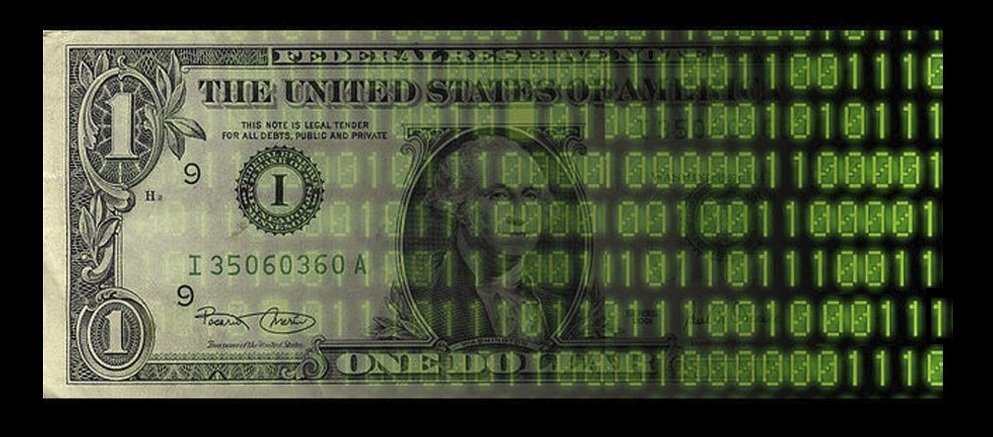 - The war on cash has been waged through mainstream propaganda outlets, TV advertisements and even children's games.
We've heard cash is dirtied by drug dealing, tarnished by terrorism, tainted by tax evasion (heaven forbid!) and just plain dirty. Not to mention sooooo outdated.
Just this week Norway has jumped aboard the cashless society agenda with DNB, the country's largest bank, calling for a total end to cash. The story only sounds shocking only to people who haven't heard the similar stories from Sweden or Denmark or India or Israel or any of the dozens of other countries whose banksters and (bankster-controlled) governments have openly lusted after a world of completely trackable, completely bank-controlled transactions.
13 July 2015
- We have governments run by Bankers. They have created more than a quadrillion dollars in liabilities which are supported by only $73 trillion in annual production. Of course that $73 trillion is inflated by trillions of dollars in war materiel that do not add to our individual wealth.
The economy has been contracting in real economic terms when you deflate for inflation. The bond and stock markets will collapse and very few will be able to sell and cut their losses.
My conclusion is that we ought to arrest the Bankers and to seize their assets to fund worldwide Debt Cancellation. To fund Debt Cancellation through inflation would shift all of the burden on to the middle and working classes while leaving our corrupt governments and the Bankers above them in control of our lives. Of course a billion people would die either from starvation or in Food Riots and Rebellions.
As I said, the only painless way out of this Depression is through Debt Cancellation paid for by asset seizure from the Bankers.
27 November 2014
While 49 state treasuries were submerged in red ink after the 2008 financial crash, one state's bank outperformed all others and actually launched an economy-shifting new industry in the midst of a national financial collapse led by the major banks.
It is more profitable than Goldman Sachs Group Inc., has a better credit rating than J.P. Morgan Chase & Co. and hasn't seen profit growth drop since 2003. Meet Bank of North Dakota, the U.S.'s lone state-owned bank, which has one branch, no automated teller machines and not a single investment banker.